Hello and welcome this fine first of March day! It started to come in like a lion but now the sun is shining with spring like vigour and has chased away the rainclouds!
So I'm bunny hopping into March with a sweet spring cross stitch tuck pillow, just completed.
Three cute little bunnykins and their little white cottontails!
I added a little button detail and tied a bow with white cotton thread to finish it off with a little something extra!
Hope this first of March finds you well and ready for the joys of spring!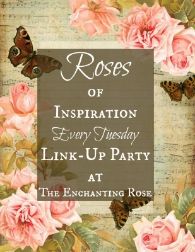 Have a fun week, whatever you do!
Thanks for your visit!