Hello again and welcome to another bunny post! I just had to make this when I saw one in my pinterest feed and I had all the materials to hand.
Better yet, it took only few minutes to make.
I used a remnant piece of cutter quilt in sweet spring colours and used brown wool for the body and head and ears. For the white body and nose, I used natural batting and just appliquéd with blanket stitch.
His eyes are black beads and I used pink floss for his mouth and nose and added some whiskers.
Totally love this sweet bunnykins!
I have some pieces of old quilt left so I can make more!
Let me know what you think!
Linking with Stephanie at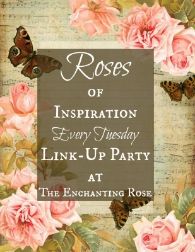 Thanks so much for coming by!
Hope you have a great day!